Canceled
Co-Ed Monday Indoor Volleyball (Winter) 2020 (Paw Paw) Volleyball (Indoor) · Co-Ed Social
Canceled
Mon
TueWedThuFriSatSun
6:00pm to 8:00pm
6v6 Co-ed
Free Agent Fees

Early Bird

$45.00

+ 3.0% Processing Fee

Regular

$55.00

+ 3.0% Processing Fee

Late

$65.00

+ 3.0% Processing Fee
7 Week INDOOR Volleyball league. Awards included. (No Awards Show likely due to global pandemic)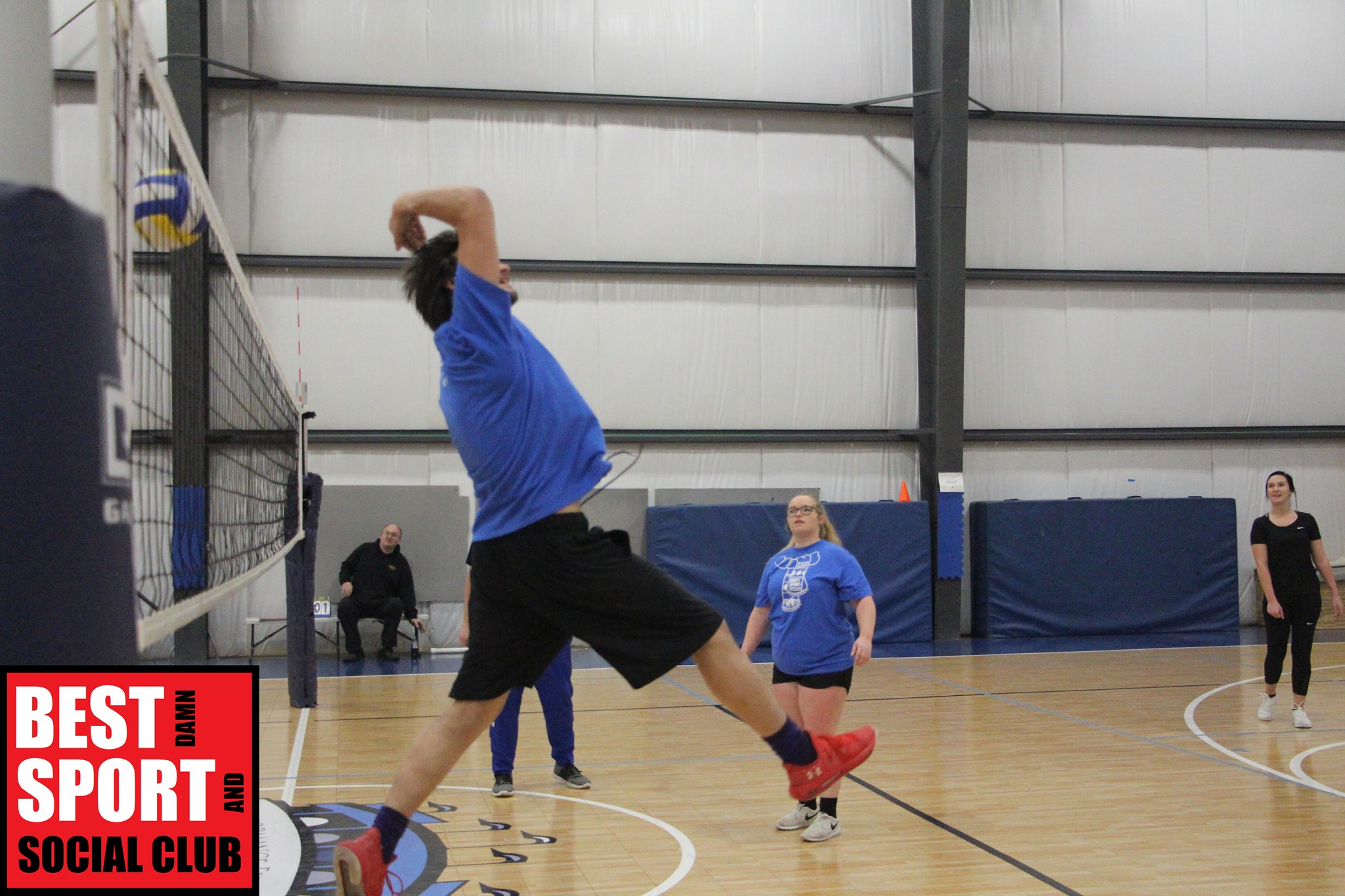 Covid-19 Safety Guidlines:
You are playing at your own risk! Best Damn is not responsible for any contractions of Covid-19 or any other sickness/injury

PLEASE DO NOT COME IF YOU ARE SHOWING ANY SYMPTOMS OF SICKNESS INCLUDING FEVER,COUGH,ETC...
Please wash your hands before coming
Please do not share drink containers, food, etc... (NO FOOD ALLOWED IN GYM)
Please limit physical contact. No hugging, high fiving, etc...
We cannot force you to wear a mask but feel free to do so
Please do not mingle in large groups. We will purposely limiting size of games so we are not in massive groups.
6v6 - Play as many matches to 25 (rally scoring) as you can in 1 hour
Minimum Roster Size = 8 (You must have 1 female playing at ALL TIMES)
*BDSSC reserves the right to add players to your team or merge your team if you do not meet requirements

THERE ARE NO REFUNDS FOR ANY REASON OTHER THAN CANCELED LEAGUES. PLEASE BE AWARE OF THIS BEFORE SIGNING UP.
Should Covid related issues cause league to end; partial site credit will be issued based on unplayed weeks
THANKS,
BDSSC STAFF