At Capacity
18+ (5 WEEK LEAGUE) Co-Ed Tuesday Competitive Sand Volleyball (Fall) 2022 Volleyball (Sand) · Co-Ed Intermediate
Sold Out
Mon
Tue
WedThuFriSatSun
5:45pm to 8:00pm
4 vs 4 co-ed
Team Fees

Early Bird

$150.00 per team + 3.0% Processing Fee

Regular

$160.00 per team + 3.0% Processing Fee

Late

$180.00 per team + 3.0% Processing Fee
This is a TEAM BASED PAY LEAGUE. Captain pays entire team fee then you may roster up to 8 players! (This league is +18 age and the "competitive" version of Best Damn Sand Volleyball for more serious/skilled players)
This is a FIVE Week League ONLY due to lack of daylight and deteriorating weather in the Fall! Awards/Trophies included!

4v4 - Play as many matches to 25 (rally scoring) as you can in 1 hour!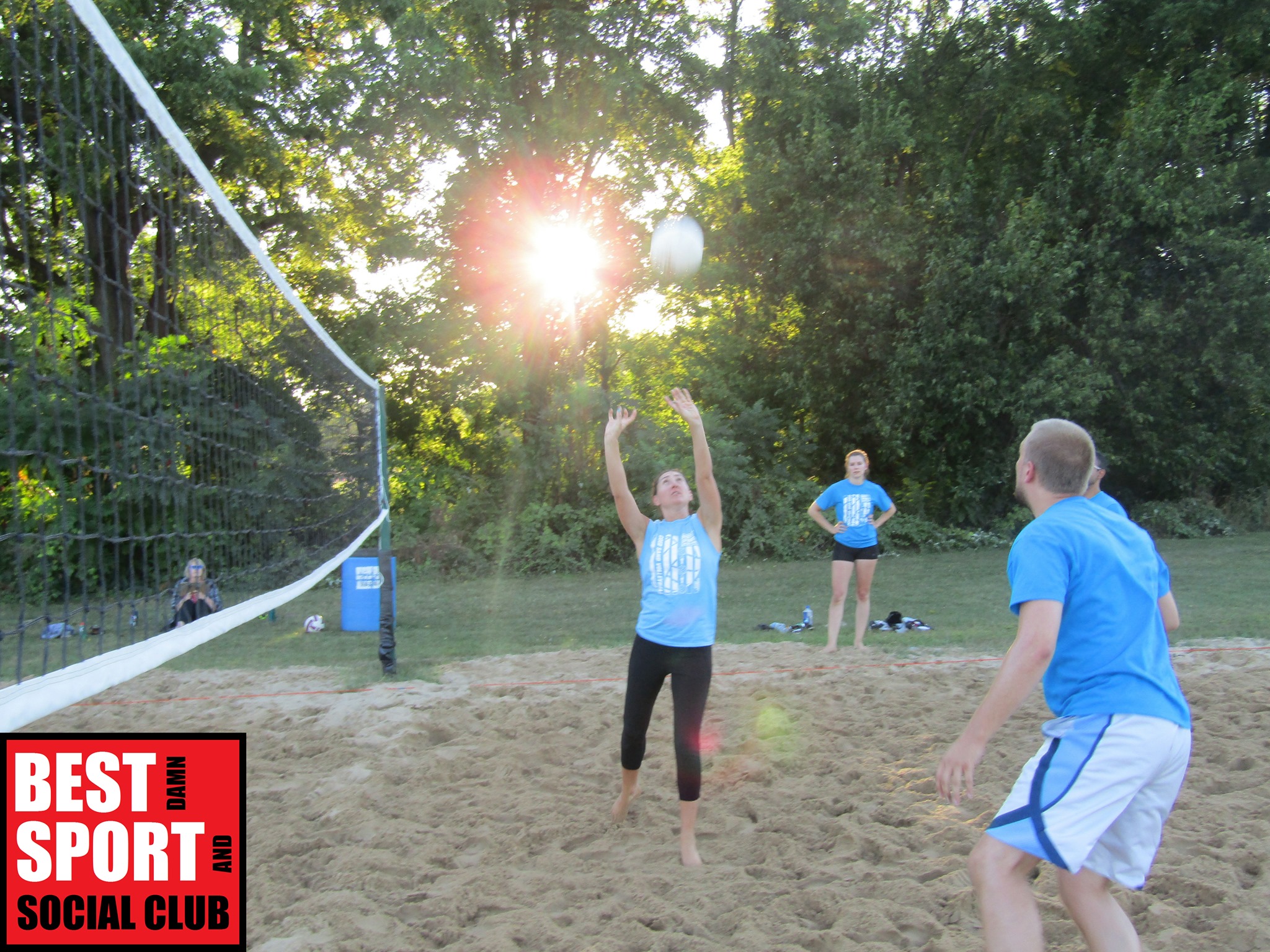 Partner Bar: TBD
Minimum Roster Size = 6 (You must have 1 female playing at ALL TIMES)

THERE ARE NO REFUNDS FOR ANY REASON OTHER THAN CANCELED LEAGUES. PLEASE BE AWARE OF THIS BEFORE SIGNING UP.
THANKS,
BDSSC STAFF