Co-Ed Tuesday Combat Archery (Winter 2) 2020 Archery · Co-Ed Social
Mon
Tue
WedThuFriSatSun
7:00pm to 9:00pm
5 vs 5 Co-ed
Team Fees

Early Bird

$55.00

per player

Regular

$65.00

per player

Late

$75.00

per player
Free Agent Fees

Early Bird

$55.00

Regular

$65.00

Late

$75.00
Are you ready for social fun?!? Co-ed Combat Archery is here!! Play for 1 hour each night then join us at our partner bar after for drink specials and more!
League Rules: Here
Partner Bar: Main St Pub Portage
Address: 7509 S Westnedge Ave, Portage, MI 49002
Specials:
$3.99 Burger Baskets
$0.50 Tacos
$0.75 Wings
$2.99 1-Topping Pizza
$3.00 Pretzel Bun Sandwich
$3.50 Microbrew Pints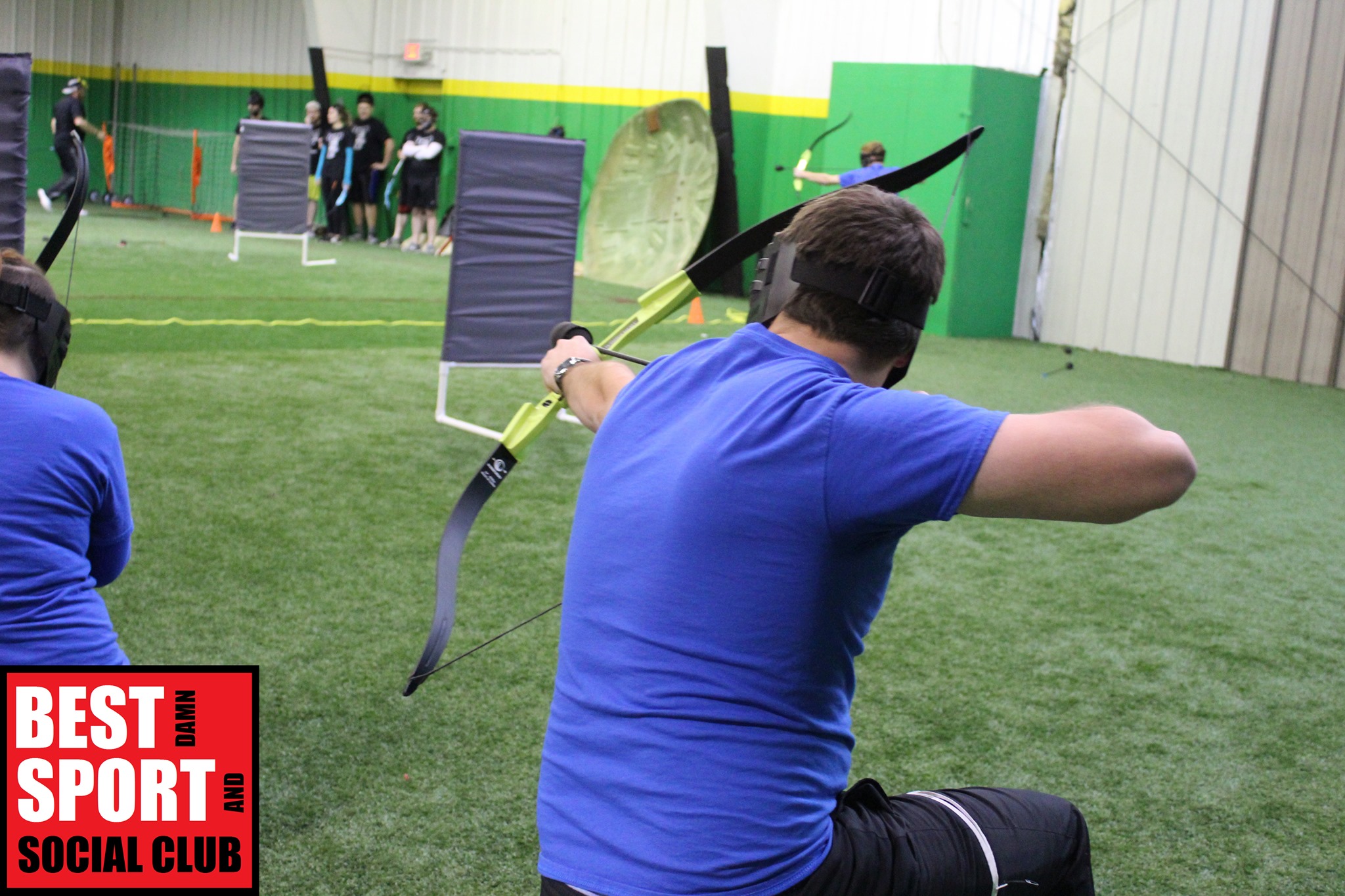 Minimum Roster Size = 7 (You must have atleast 2 females on roster)
*BDSSC reserves the right to add players to your team or merge your team if you do not meet requirements

THERE ARE NO REFUNDS FOR ANY REASON OTHER THAN CANCELED LEAGUES. PLEASE BE AWARE OF THIS BEFORE SIGNING UP.
THANKS,
BDSSC STAFF