At Capacity
Co-ed Thursday Bowling (Spring) 2023 Bowling · Co-Ed Social
Sold Out
MonTueWed
Thu
FriSatSun
6:55pm to 9:00pm
5 Players per Team
Team Fees

Early Bird

$58.50

per player + 3.0% Processing Fee

Regular

$68.50

per player + 3.0% Processing Fee

Late

$78.50

per player + 3.0% Processing Fee
Free Agent Fees

Early Bird

$58.50

+ 3.0% Processing Fee

Regular

$68.50

+ 3.0% Processing Fee

Late

$78.50

+ 3.0% Processing Fee
2 games per night with your team of 5 (At least 1 female on team required)! 7 week league. Enjoy drink specials before and during your games!!
*Bowling Shoes included!
Also Included:
Prize giveaways for high series and low series each night
Half off bowling cards to be used outside of league nights
Drink specials
Space for bar games and beer pong at the end of each night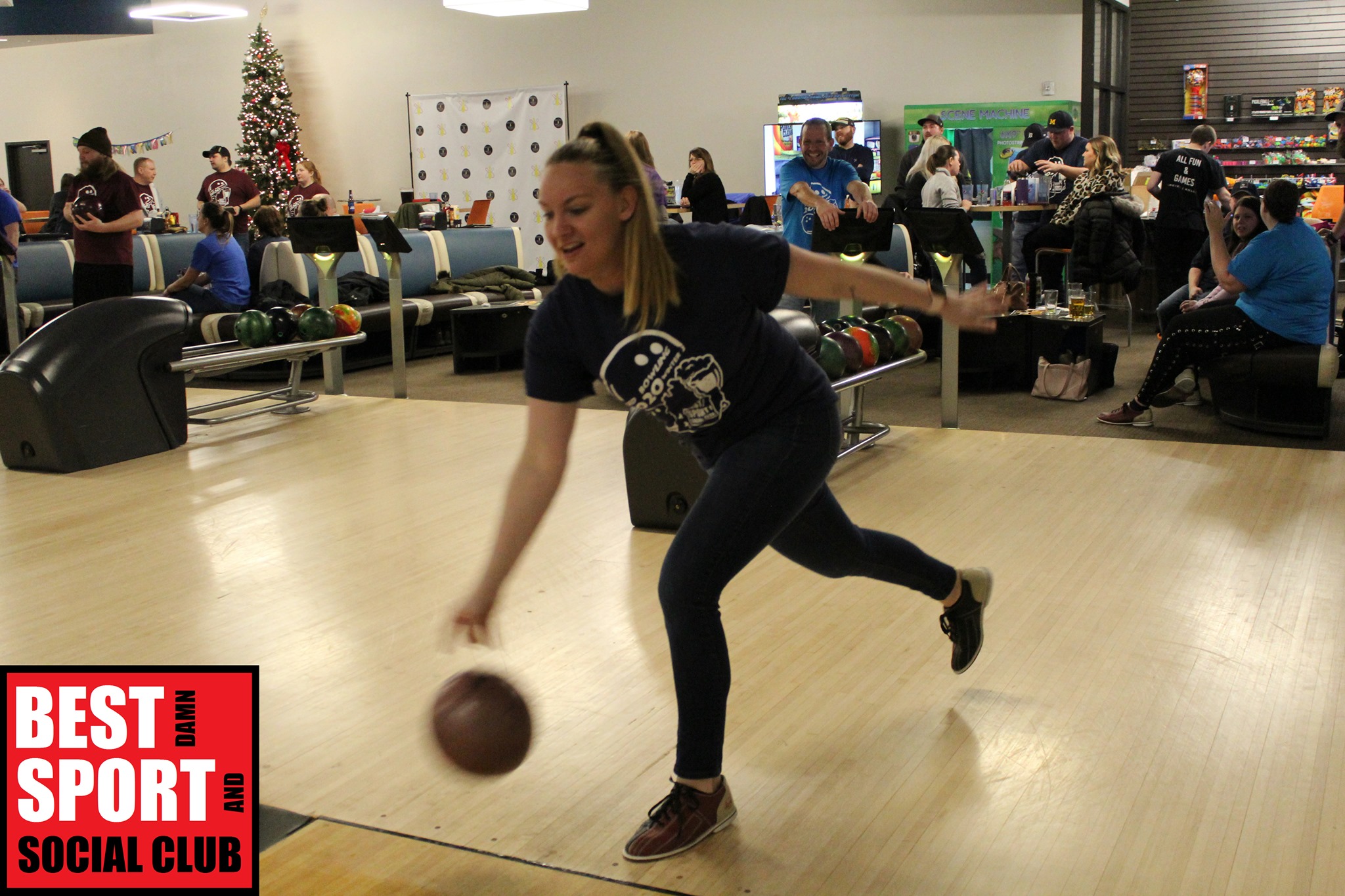 Scoring
Team vs Team Matchups Weekly (Team combined pins vs other team combined pins)
3 Point Matchups
1st match Winner = 1 point
2nd match winner = 1 point
Highest Total Pin Count after 2 games = 1 point
*Team with <=2 points that night gets the Win
(Pins above average for ties. So for example, in the instance of a tie where each team wins a game. One teams average is 500 (100 average for 5 bowlers) and they are facing a team with a 1000 team average (200 average for 5 bowlers). The team with 500 average bowls a team game knocking down 550 pins. The team with 1000 average bowls a 1020 game. If a tie happens, the team with a 500 average wins due to the fact they knocked down more pins above their average.)

Absent Bowler: The bowler who is absent will have a score minus 10 pins of their average. Meaning the bowler who is bowling against the absent bowler, will just have to shoot better than 9 pins lower their average. Example: If my average is 150 and I am bowling against an absent bowler, I need to shoot a 141 or better to get my point.
When there is a sub: The sub will establish their average their first night of subbing. The teams will not know if they won their points or not until the scores/average is entered in the system.
In both cases, the front desk needs to be informed and revisions need to be made on the score sheets.